There are several arguments for and against self publishing.
The most often quoted reason against is that all self publishing is an untalented person's way of getting their scribblings into print at an extortionate price. With some writers, and with some vanity publishing companies, this may well be true!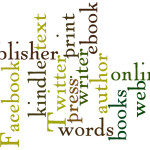 The reasons for are many though. Many great writers get overlooked by the traditional publishing houses because they just get so many submissions they cannot possibly read them all. They also have limited budgets to spend on new writers. Even trying to find a suitable literary agent can often be time consuming and expensive.
Even writers that do find a mainstream publisher would rather not have to wait (literally) years before they see their work in print. With self publishing you are in control.
And just remember that many famous writers whose works have become bestsellers were rejected many times and often self published their own work. Sometimes a successful self publisher gets picked up by major publishing houses if they sell enough books.
Some of the greatest authors in history kept on self publishing after they and their books were famous. This way they were able to maintain control of how their books were marketed while making more profits too.
Famous writers who self published:
Mark Twain
John Grisham
T. S. Elliot
Thomas Paine
Edgar Allen Poe
George Bernard Shaw
L. Ron Hubbard
Walt Whitman
Henry David Thoreau
Beatrix Potter
D. H. Lawrence
Margaret Atwood
Virginia Woolf
E. E. Cummings
Tom Clancy
Before embarking on a career as a writer though maybe read the following quotes:
'The most damning revelation you can make about yourself is that you do not know what is interesting and what is not.'
– Kurt Vonnegut
'Coleridge was a drug addict. Poe was an alcoholic. Marlowe was killed by a man whom he was treacherously trying to stab. Pope took money to keep a woman's name out of a satire, then wrote a piece so that she could still be recognized, anyhow. Chatterton killed himself. Byron was accused of incest. Do you still want to be a writer – and if so, why?'
– Bennett Cerf, founder of Random House
---