The web is full of books, e-books, software, videos and teaching programmes to help you in your quest to build your mailing list, get noticed, sell more books, get more reviews, master social media promotion, design better book covers, get more kindle downloads and much more.  Wading through all this free and paid information is very time consuming.  Believe us we're still doing it!  So in an effort to cut through all the crap and help you save time and money we've attempted to put together a list of useful resources.  This is an on-going project and hopefully we'll add to it over time.  In the meantime check out our 'Useful Resources' links on the right-hand side of every page as well as the tools below:
---
Awesome Gang – Free / also paid version
A free online book promotion tool. It helps if you have a Facebook, Twitter account but it's free and worth a shot.
Pro Writing Aid – Free version / $60 Premium version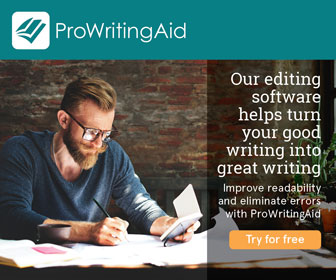 ProWriting Aid is an online editor, writing coach, and style guide, all rolled into one. It highlights a range of potential pitfalls in your writing that your grammar checker misses, like overused words, transitions, vague and abstract words, and more. The free ProWritingAid online editing tool allows you to upload your documents and access more than 20 in-depth writing reports, which will help you improve the strength and clarity of your texts quickly and easily.
Writers of Wales – Free
A to Z listings for all the most important Welsh writers in history, including new 'indies' and self published authors.
Orbis Journal – from only £5
Literary magazine, poetry submissions, competition listings, advertising, reviews and much more at reasonable prices.
AMS Course – Free
Create your Amazon Marketing Services account in minutes
Identify dozens of relevant books and keywords to target for maximum reach
Set up your first ad campaign so you can start selling more books
Understand the AMS dashboard so you'll know exactly how you're doing
Test and optimize your campaigns so they convert at their highest potential
Guerilla Marketing by Derek Murphy – £10 paperback (£3 kindle version)
Book marketing doesn't need to be an exhausting hamster wheel of promotion and publicity. Put your book sales on autopilot… so you can focus on writing your next bestseller. This book is a crash course on some of the more creative book marketing strategies. It will provide simple, actionable, measurable steps to publishing a high quality book quickly, doing only as much marketing as is necessary to launch your book like a rock star, and keep it selling enough to support you while you write another. Derek discusses paid advertising, release strategies, pricing and pre-orders, book giveaways, how to target your audience, viral exposure and press coverage, marketing hacks, and how to reach your first $1000 on Kindle. First you need to show up and get in front of the right people. Then you need to surprise and delight them. You need to be remarkable enough to be noticed. Few authors are using these strategies (yet) so it's relatively easy to outrank your competition, get more visibility and reach new readers.
Get More Twitter Followers – Free
There are lots of tools out there and I've tried quite a few of them but to be honest, unless you pay I don't see them working.  So instead of that here are some tips to increase your followers:
Tweet frequently – 3-5 times a day!
Optimize your posting time – Thursday and Friday morning seem to work best
Post visual content – images, videos and infographics are shared most
Utilize hashtags – add a couple but don't overdo it
Engage with replies, retweets and tags – retweet others content
Create an inviting profile
Identify followers within your network
Draw in followers outside of Twitter
Topaz Labs – Free download (Trial)
The best Photoshop Plugins around. Cutting edge digital software that improves your photography using post processing techniques at the click of a single button.
Our Blog Posts – Free
Lastly, don't forget our blog posts on the news page.
The Welsh Book Shop offers you a variety of books with a Welsh flavour.  Shop with us and help support local Welsh writers and local book shops.
More to be added soon…
---